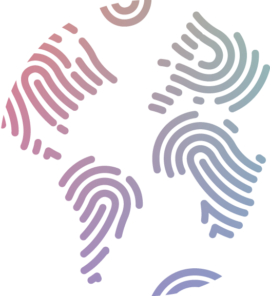 United Social Ventures
Accelerating Youth-Led Change
Primary SDG: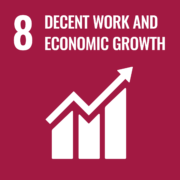 Founder(s):
Leo Henghes
Sidney Muhangi
Vicky Clayton
Louis Graham
Current Start-up Stage:
Growth
Venture Type:
Niche Venture
Milestones:
2013

2014

Registered as a UK Charity (No. 1158935)

2016

Began offering advisory services

2017

Services valued at twice the costs

2018

Re-branded to United Social Ventures

2019

More than trebled earned income
The Problem
Uganda is consistently rated as one of the youngest and most entrepreneurial countries in the world. According to the Global Entrepreneurship Monitor, almost 30% of young people are engaged in the early stages of setting up and running an enterprise. But this entrepreneurship is enforced, unsupported, and consequently ineffective at creating systemic social changes. There is a vicious circle of social entrepreneurs being discouraged by failures and so not developing their ideas sufficiently, while funders will not reduce their standards for ventures to get seed capital – meaning most ventures never get realised.
The Product
USV breaks this status quo by providing entrepreneurs with both the technical support to develop ideas into products with limited funding (using global best-practice methodologies, such as Human Centered Design and Lean Start-up), and the emotional validation to accept and learn from failures. This is done through a combination of workshops and one-to-one coaching drawing upon 30 modules – totaling over 100 hours of content – and dozens of tools adapted to the Ugandan context. Staff are supported by a network of 'Associates' – individuals and institutions who co-facilitate workshop modules where they have particular expertise. This experiential learning is a radical departure from traditional educational curriculum and extremely cost-effective.
The charity is different from other business support organisations in its focus on social ventures. Social ventures have 3 defining characteristics: (1) They value people over profits. In other words, they prioritise value creation above capturing value for their owners, if they are for-profits. (2) They seek systemic change. They aim to give equitable value to all affected by the problem, not just a few. (3) They are market-based. Their products are designed based upon the value to users, not funders – and are therefore much more effective.
The Impact
In 2019, USV was directly responsible for ventures raising over $90,000. In total, 84 workshops were held with over 250 social entrepreneurs participating. In a survey with 78 respondents, 87% reported USV's workshops had affected their venture's impact and business models 'a lot'.  The organisation also increased earned income by 360% through creating a new revenue stream in contracts with universities and innovation hubs to deliver workshops – including work on the Ministry of ICT's National ICT Initiatives Support Program. At the end of the year, the charity signed its largest ever contract to support Makerere University students to design ventures to access $200,000 of seed-funding from the MasterCard Foundation over 2020.
The Future
In the future, USV plans to scale its model of training and advisory services to social start-ups to other low-income countries. This will be made possible by its hybrid financing model combining contracts with hubs and universities, advisory fees (paid over time based upon success) from social ventures, hosting fees from international volunteers, and charitable giving (grants, crowdfunding, CSR).