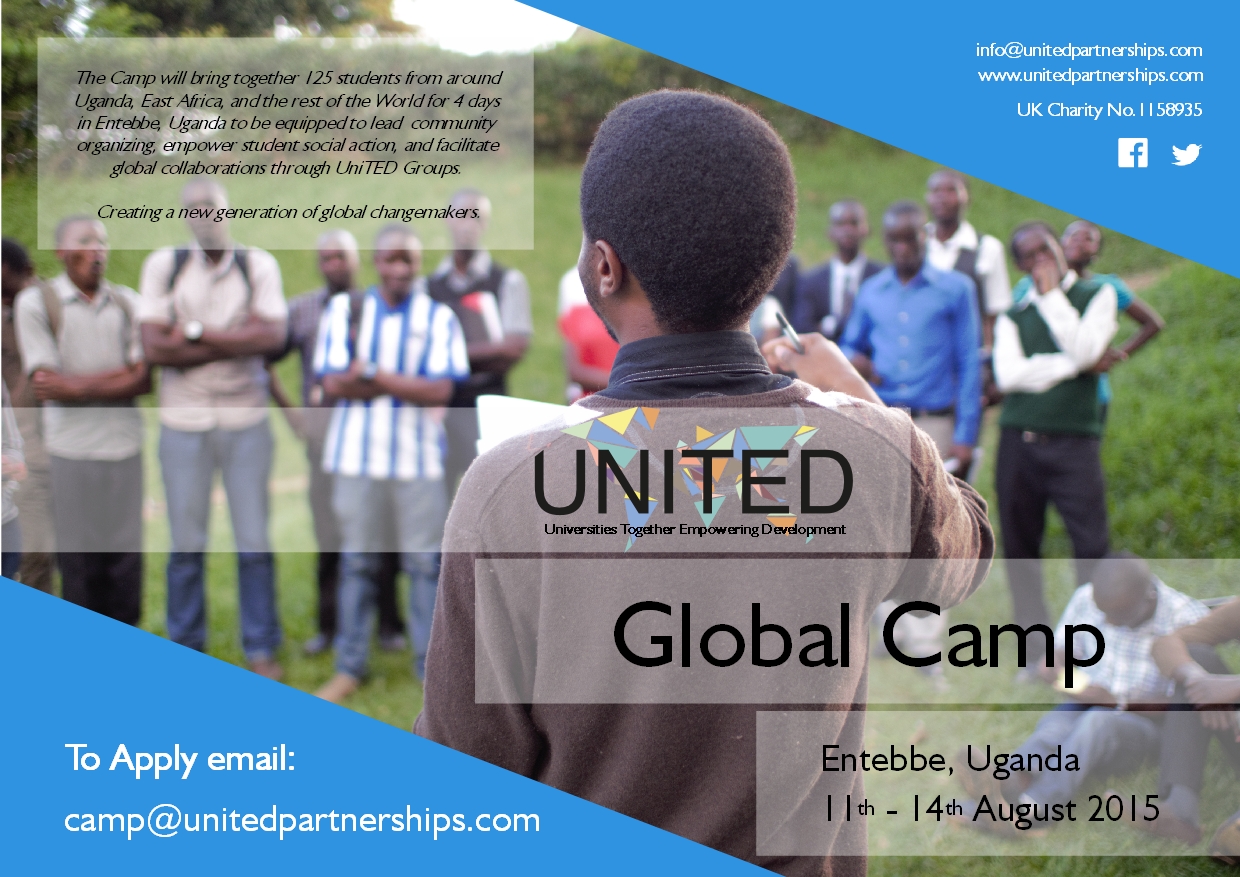 We're excited to announce our Global Camp in Uganda from 11th-14th August 2015!
This is a unique opportunity to become part of the founding of a global movement. Students from around the world are invited to apply to attend the camp to be equipped to start a UniTED Group on their campus.
Attendance is $100. This covers food, accommodation, and transport for the 4 days. A limited number of waivers are available.
We can also arrange for students to stay longer in Uganda and participate with UniTED Student Group social action projects after the camp.
Please email camp@unitedpartnerships.com to register interest. Deadline for registration is Sunday, July 12th.