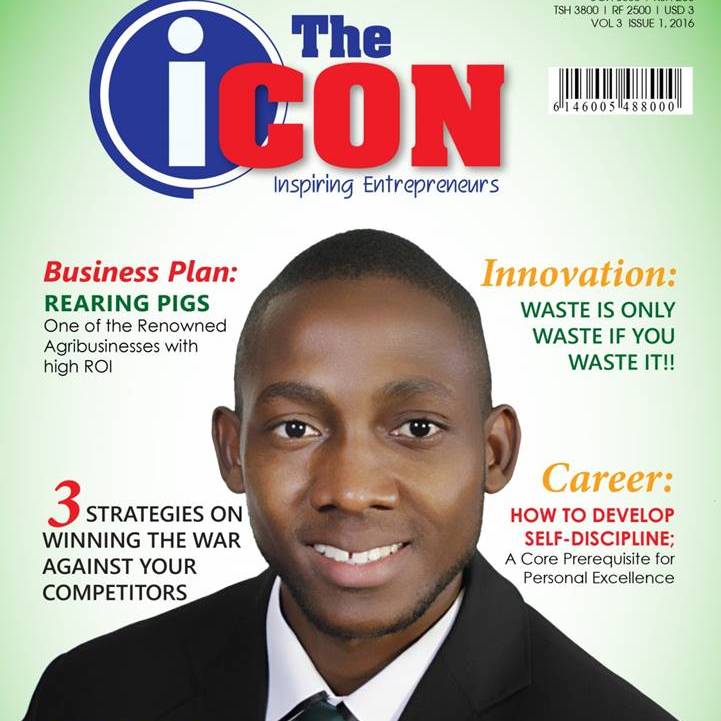 Category
Social Enterprise

Inspiring and Informing Entrepreneurship in East Africa
In 2015, Uganda was ranked as the most entrepreneurial country in the world. However, the failure rate of start-up small businesses is extremely high. Most people are forced into starting their own business for lack of opportunities to be employed – there are only 9,000 jobs created in the formal sector each year. Most entrepreneurs are woefully under-equipped.
Therefore, we started Icon Magazine in an effort to educate the population about entrepreneurial skills. We started by publishing a quarterly magazine which can be found being sold by most street vendors around Kampala. In the magazine, we feature seasoned young entrepreneurs whose stories and initiatives that can inform and inspire others. We also use business consultants to publish well researched business plans for the readers to leverage on.
We currently have 571 subscribers and have also recently started publishing digital copies on our website.  We are now working on creating an Icon App and seeking partnerships with more institutions, especially schools, to act as distributors of our magazines.