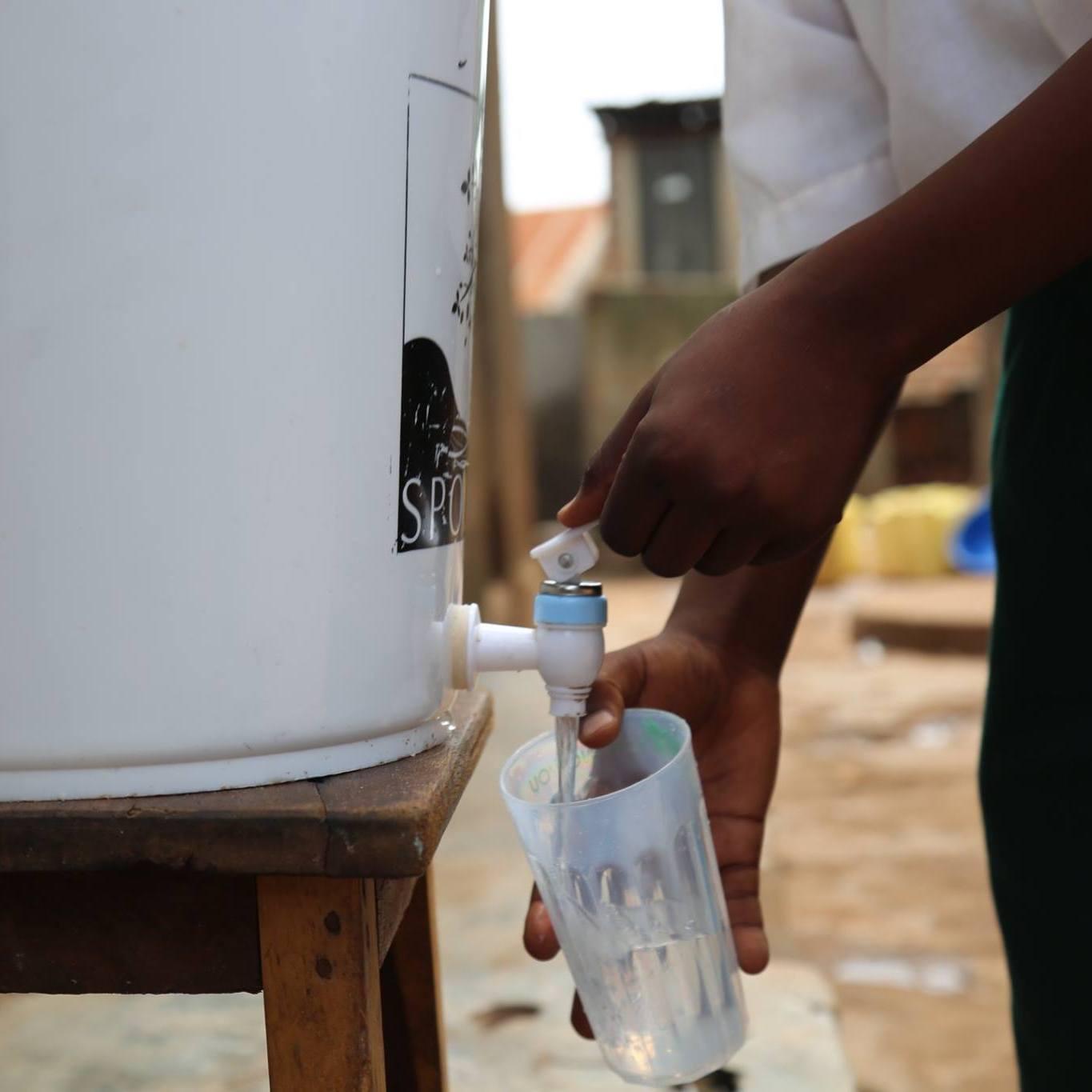 Preventing Water-Borne Diseases in Uganda's Schools

Filters For Schools provides ceramic water filters to schools to reduce the prevalence of water-borne diseases such as diarrhoea, typhoid, and cholera.
In Uganda, one third of the population lack access to a clean water source. Diarrhoea is a leading cause of death amongst children under the age of five, exceeding deaths from either malaria or AIDS. Therefore, we target schools as the best place to prevent these diseases.
We partner with SPOUTS of Water, a US-based non-profit, who give us their specially designed Ugandan-made filters which have been certified by the Ministry of Water and Environment to eliminate 99.9% of bacteria in water with silver nitrate within the pores.
Whilst installing the filters at the schools, we also provide a basic training on sanitation to the children so that they are also
Other benefits of introducing these filters in schools is that those schools which previously boiled water no longer need to – thereby reducing carbon dioxide emission and cutting down on deforestation. Moreover, the money saved by families on medication for treating these diseases is much greater than the cost of introducing the filters into the schools.
We are currently piloting the filters in 20 schools to measure the exact impact of introducing he filters into the classrooms. Once we have more reliable indicators, we hope to source funding from large agencies to scale this programme to the whole of Uganda.