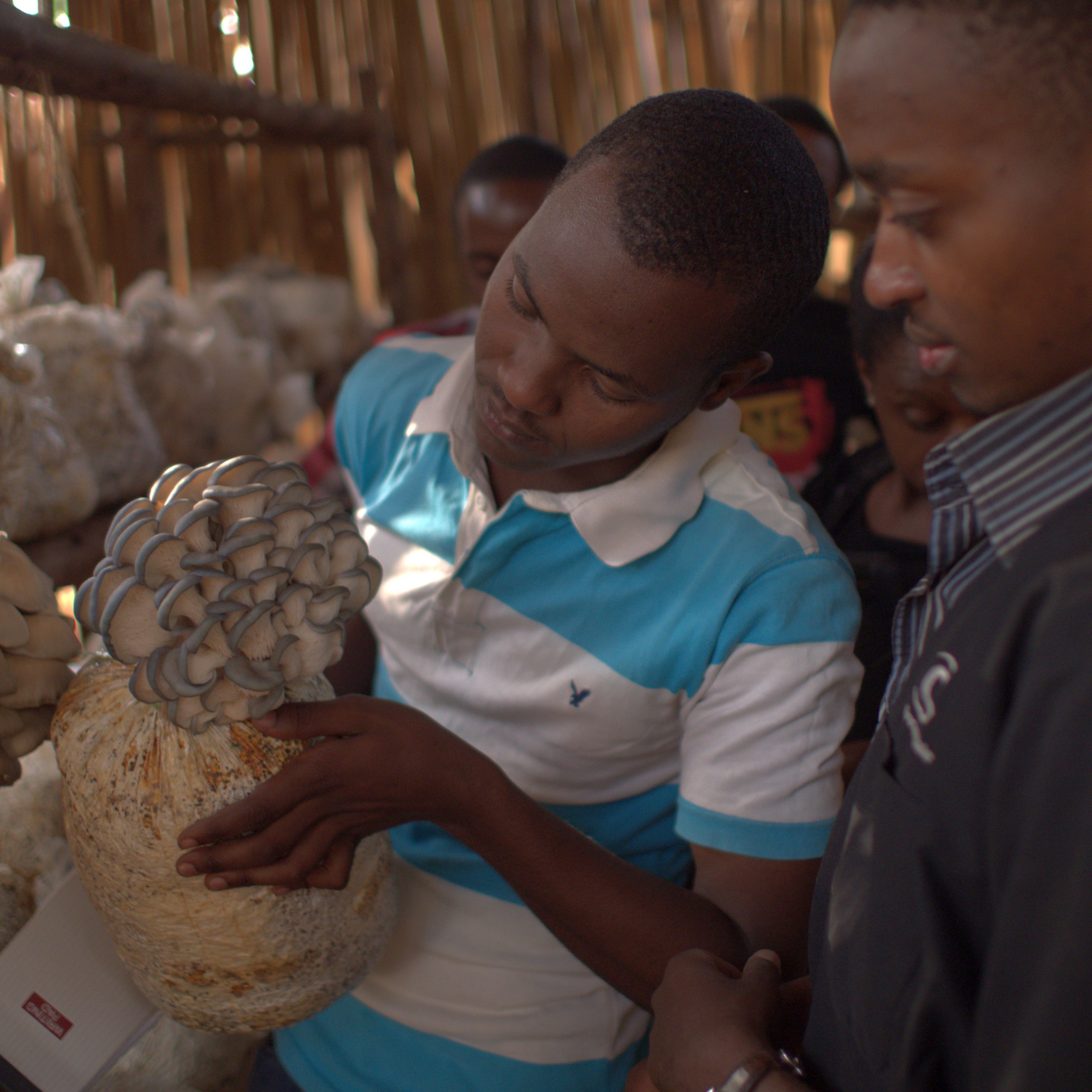 Category
Social
Enterprise
Improving Livelihoods for Rural Populations in Uganda Through Cooperative Farming
Key Activities & Achievments:
1. Cooperative Mushroom Farming
2. More than tripling wages of rural farmers
th in 2014 Global Social Entrepreneurship Competition at the University of Washington
3. 6
Agro-Youth Achievers (AYA) plans to meet the pressing need of Kabale District, Uganda, by providing a substitute for plantations, which have been wrecked by a disease that has left many hundreds of farmers without their traditional banana crop and their families without their key income source. That substitute is mushroom farming.
Mushrooms can generate more money, more regularly than alternative crops, with less land and labour involved, and fewer risks, making them the best agricultural solution for Kabale and an innovative new crop in East Africa.
Our model is particularly innovative in using a network of small scale farmers to produce an industrial amount of mushrooms, which we can then transport to hotels and trading centres in Kampala and Kigali. Through this plan, we expect to generate $80 per farmer each month, more than tripling their income.
Agriculture accounts for about 80% of Uganda's total GDP, but mushroom farming is a developing marketplace – a kilo of mushrooms currently sells at about $3, making it a luxury good in Uganda. However, if there was better supply it could become one of the leading earners in the agribusiness and, in a short period of time, transform the fortunes of poor communities.
Farmed mushrooms do not grow on the soil, but on stems. Crucially, these stems produce mushrooms repeatedly and regularly over a period of 3 months, totalling an average crop of 3.375kg of mushroom each. Unlike all other common agricultural enterprises in Uganda, mushrooms can be harvested daily, providing a consistent source of income from a small initial investment of $1 per stem. Moreover, stems require little attention to produce. They can be stacked in a barn with cool, damp conditions and only require daily watering.