Fittingly, United Social Ventures' story can be traced to a friendship – formed in early 2010 between two soon-to-be-freshers.
One went to New College, Oxford; the other to Makerere University, Kampala. They kept in contact over social media.
At the end of their first term, New College students wanted to create an international link. Makerere was suggested. A letter was sent. And a partnership formed.
In February 2012, the partnership organised its first program – an exchange of 5 Makerere students for the Oxford Forum for International Development.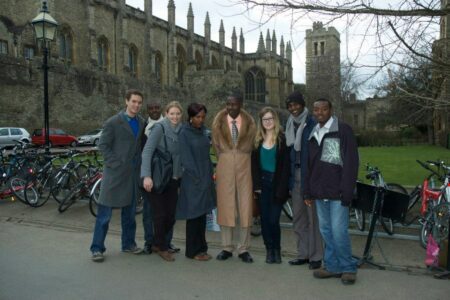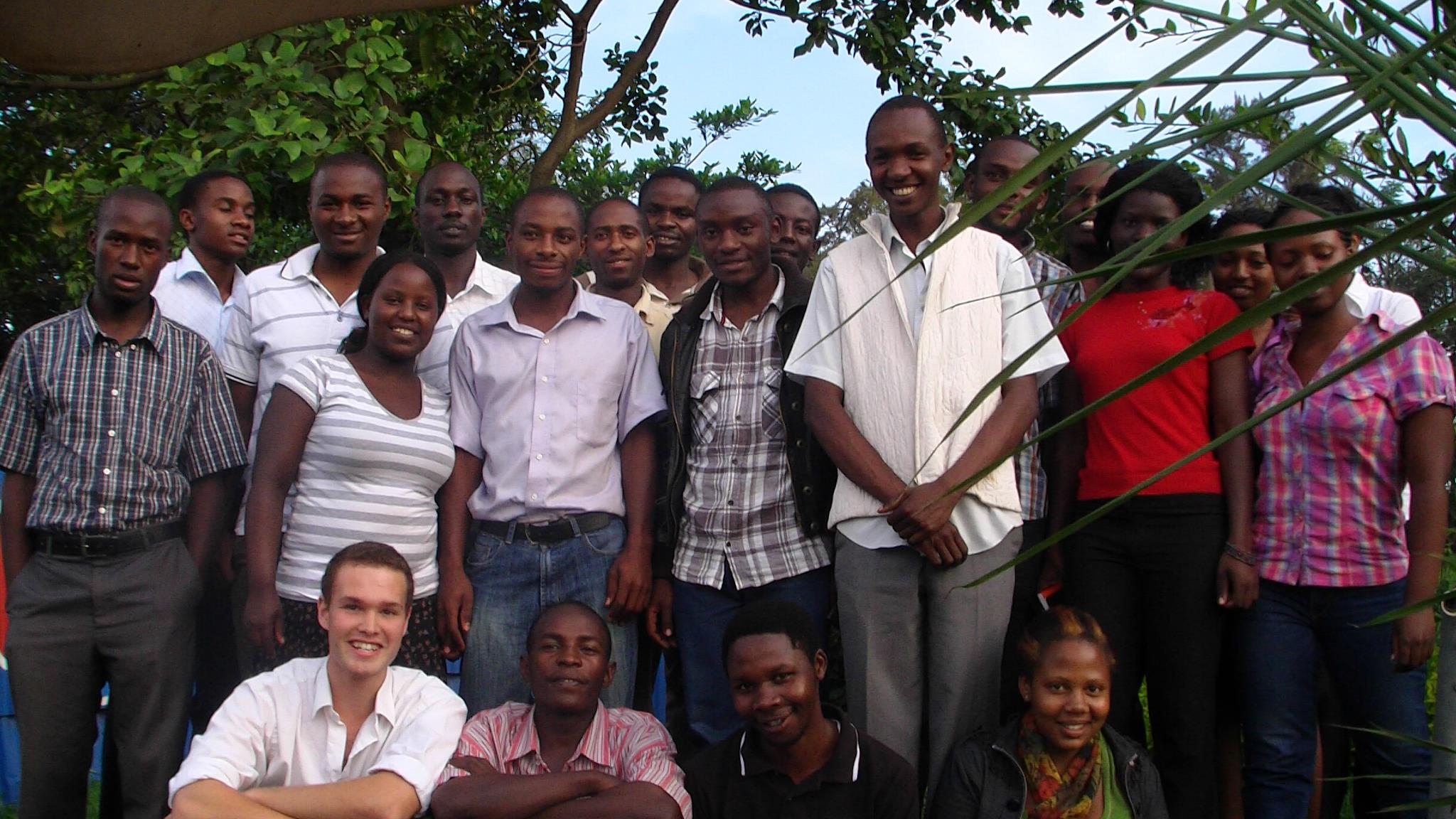 A return trip to Makerere in September 2012 refocused the partnership around social action.
The partnership opened to all Oxford University (becoming known as OxMak). And the February exchange to Oxford became an annual event for 3 to 5 Makerere students.
We began talking of scaling this partnership model – United (or UniTED as it was at the time) was born!
United really started in earnest at the start of the 2013 academic year, as we opened an office on Makerere campus.
We were inspired by the Lean Start-up methodology of Build-Measure-Learn, so it works well to tell the rest of our story through this lens: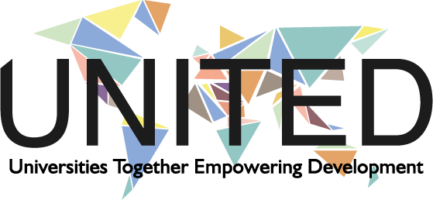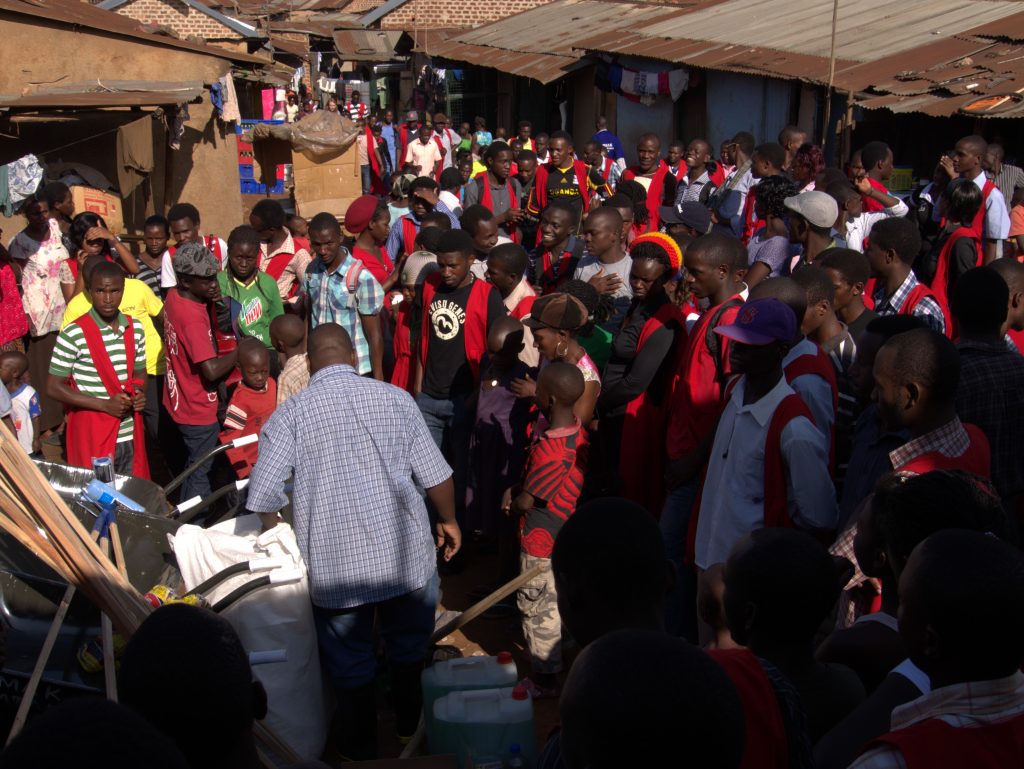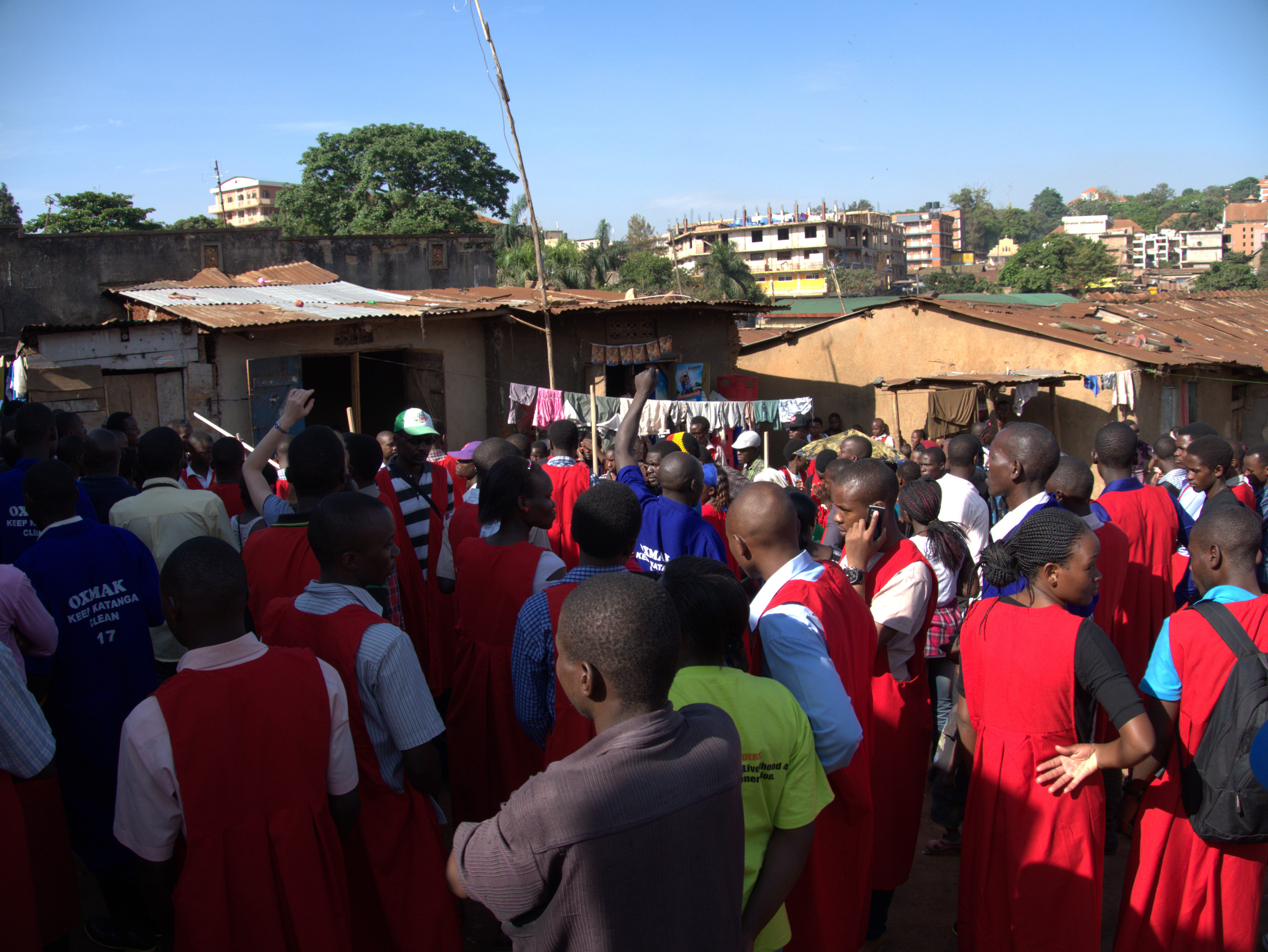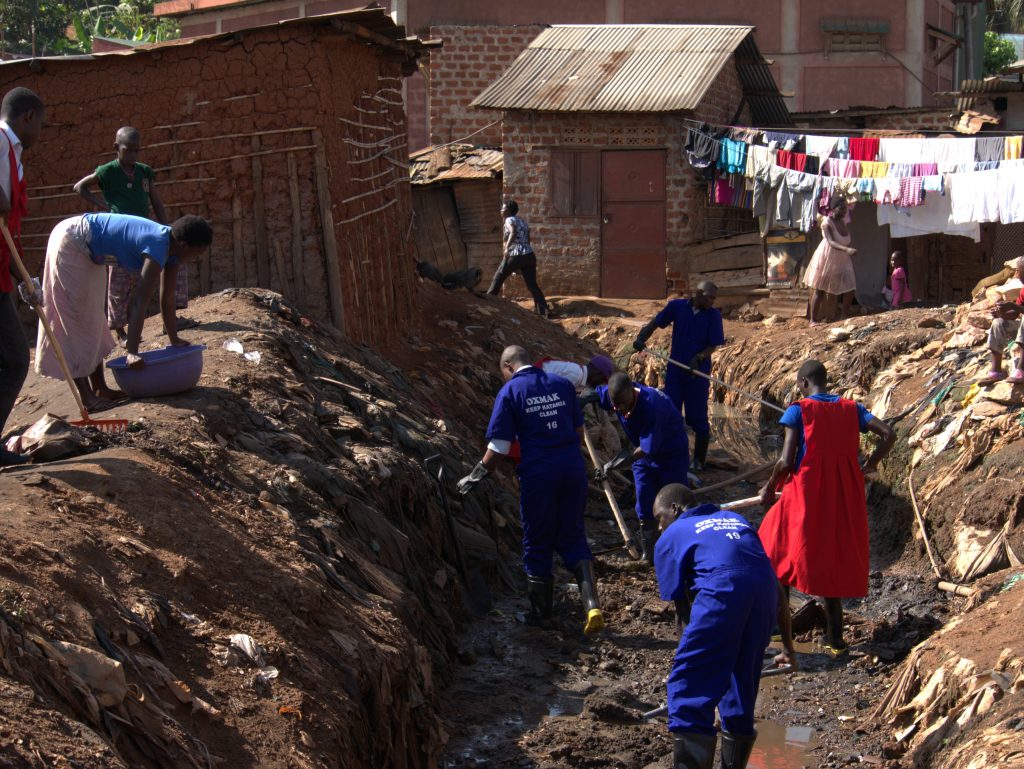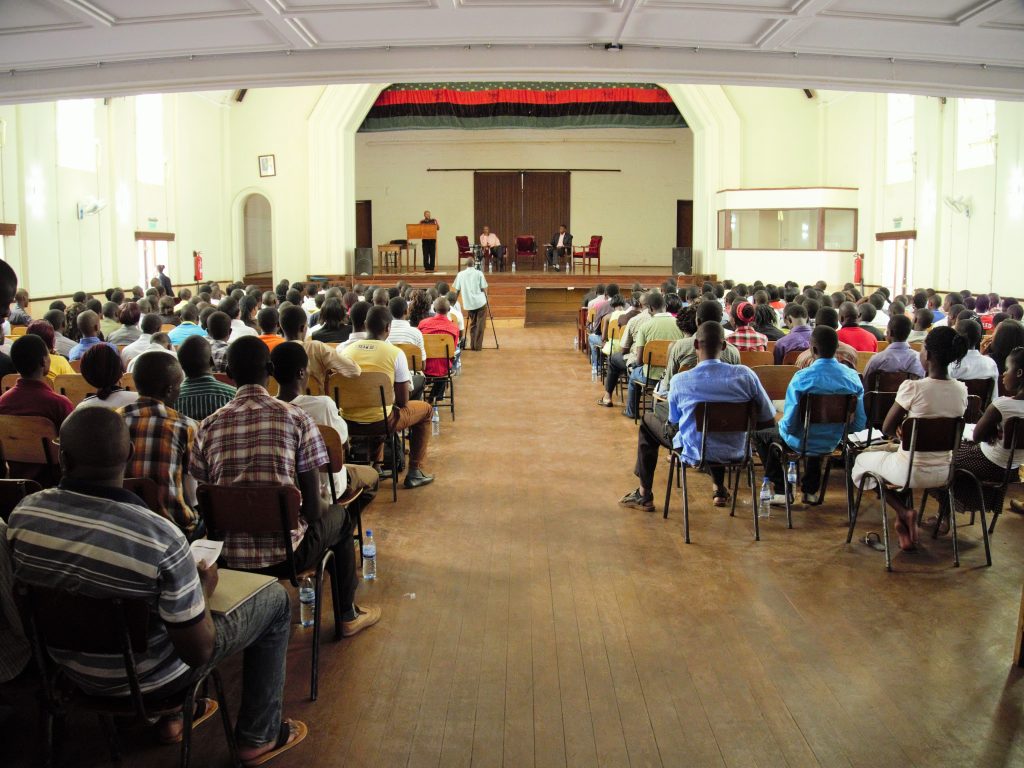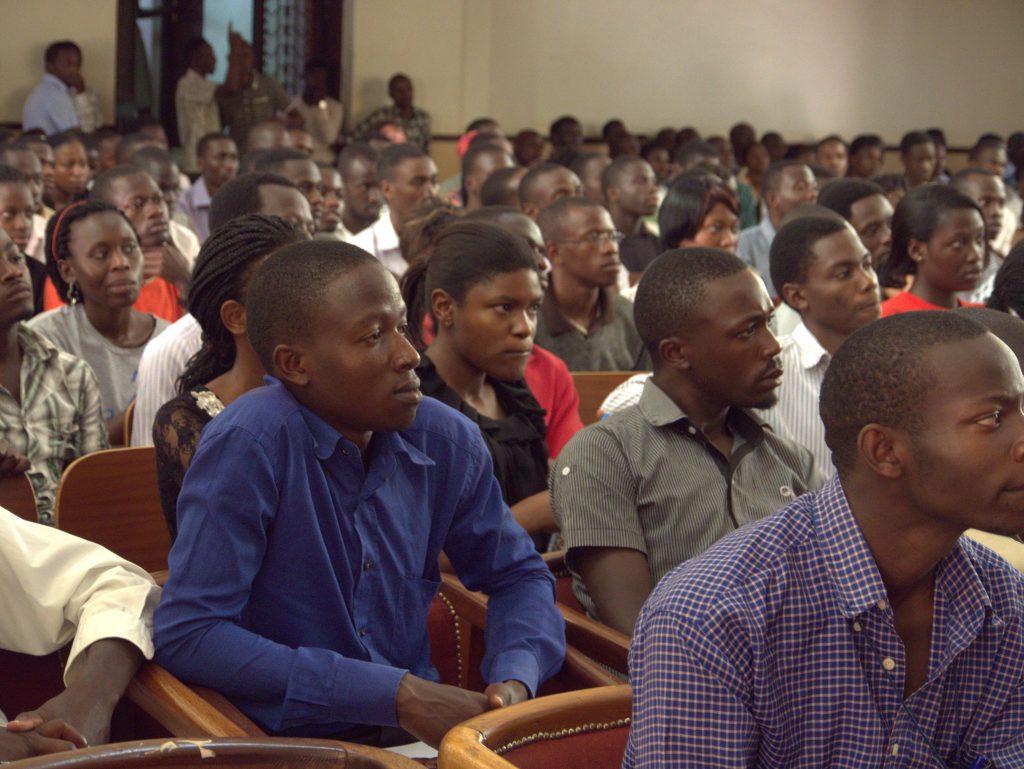 Build – In October 2013, we opened an office on Makerere campus and began to test out different activities. We connected 7 Makerere student projects to remote Oxford volunteers for collaborations and ran an action day and conference.
Measure – The action day of cleaning in a Kampala slum mobilized 300 student volunteers.  And, our February conference – Innovating Change –  had 500 students attend. However, we were disappointed by the lack of tangible difference these activities made. For instance, the slum went back to its previous condition within a week. 
Learn – The direct actions were too expensive and ineffective to be scalable. So, we began focusing on supporting projects with international collaborations. But the initial 7 partnerships were not particularly productive. We hadn't found good enough projects to work with. 
Build – So, we  sought out as many ventures as possible and arranged them into 'Action Groups' around 6 areas of social action – environment, health, social enterprise, social justice, technology, and youth. These groups were self-governing, and would come together to for a campus wide United Chapter.
Measure – This worked fantastically well at mapping the projects around Makerere – we soon had a network of over 60 ventures at Makerere.
Learn – United Chapters seemed to be the best way to quickly map lots of projects on a campus. So, we wanted to see how it worked at other universities in Uganda.
Build – At the start of the new academic year, we launched United Groups at 6 other universities in Uganda. We also overhauled the structure of visits to Uganda to enable many more collaborations during a 3 week exchange. October 2014 was also a significant milestone for United, as we became a register charity in the UK (No. 1158935).
Measure – 6 Oxford students came on the exchange and feedback was very positive.  By the start of 2015, we had built a network of over 100 student ventures and almost 3,000 student members around Uganda. And in the spring, we ran our first crowdfunding campaign, raising £3,949.
Learn – We had built the basis of a large network, but lacked social impact. United Group meetings were too infrequent and lacked a proper structure. Few student projects had international volunteers, and the rest were not receiving much support from United. And, we didn't do enough to keep Oxford students engaged once they returned to the UK. 
Build – So, we set about refining the model for United Groups so that they would be empowered to support projects more, create more connections to international volunteers, and engage their membership continually.
Build – In August, we organised a Bootcamp for 100 students from 16 universities around Uganda to train them to run United Groups more effectively.
Measure – Immediate feedback from the camp was fantastic, with 95% saying their experience was 'very good' or 'excellent.
Learn – However, in the subsequent months we realised we were asking students to do too much. Meetings dropped off and we weren't getting feedback about ventures. Chapters had relied too heavily on United's support, and we couldn't offer this at scale. So, we needed to take our model back to the drawing board…
Build – So, at the start of 2016, United began to remodel as an incubator – offering one-to-one coaching and mentorship (3 hour 'tutorials') to ventures, and directly matching them to international volunteers. We started by supporting over 100 projects with tutorials every 3-4 months, using the Chapters as an effective recruiter.
By directly facilitating international collaborations, we were also about to make them more fruitful. We also began charging for exchanges to Uganda, understanding the need to make our revenue streams larger in order to be financially sustainable.
Measure – Ventures were very positive about our initial offering, despite its slightly ad hoc nature. Although, many ventures were hard to follow-up with and some signed up thinking we would offer financial support.
Measure – Volunteers also were enthusiastic about the improved exchange – all summer 2016 participants rating their experience as 'fantastic'.
Learn – The volunteering experience was much richer when it started through an exchange. Ventures were asking for more frequent support. And, Chapters had become relatively redundant, while time-consuming. 
Build – We closed the Chapters, and began offering two-hour tutorials for a smaller number of ventures – 40 – every 6 weeks. We introduced a small commitment fee for ventures (UGX 20,000 – $6) to improve the retention rate. The awards became our primary method for recruiting ventures. And, we began insisting that volunteers first travel on an exchange to Uganda to be involved.
Measure – In an early 2017 survey, 69% of students said that United's support had been transformation to their venture. 100% said they would recommend United to others. And, on average, students valued each tutorial at UGX 211,250 (£45), approximately twice our costs of offering them.
Learn – Over time we were able to evaluate different toolkits we used with ventures in coaching sessions. We also realized that we could be diversifying our offering both for ventures and volunteers.
Build – We compiled the best toolkits into a curriculum and began to test delivering the content as workshops to complement the coaching sessions.
This culminated in a 12 week internship for students with about 50 hours of workshops for 16 participants. And, these participants were designing new ventures from scratch – a new audience for us as we began to create a pipeline from design to incubation. This internship neatly coincided with a longer volunteering option to collaborate with interns for 10-12 weeks.
And, a corporate redesign – made possible by new partner burger:sinn:stiftung –  helped us to rename the charity, United Social Ventures, to more accurately describe the focus of our work.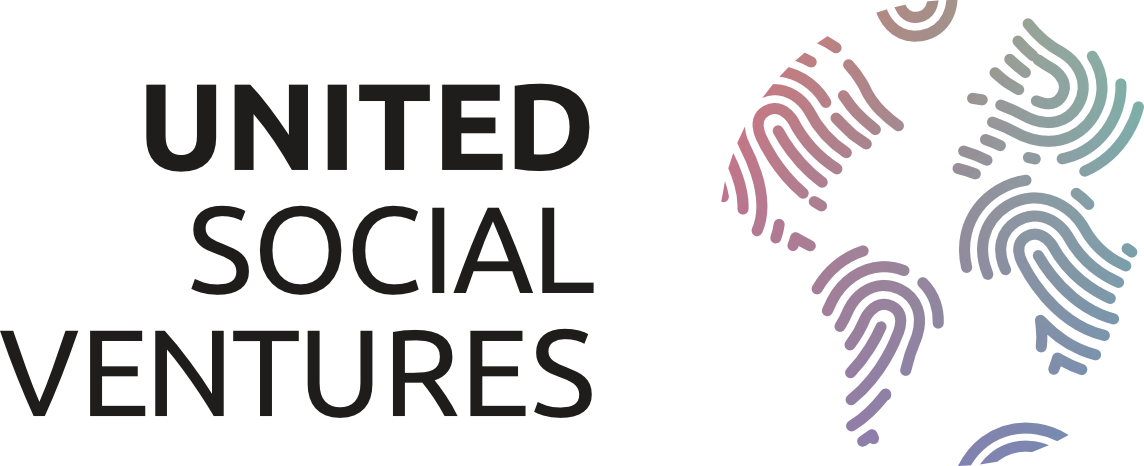 Learn – We began to be approached by universities and innovation hubs to deliver series of workshops to their students. This opened up a whole new model for the charity. 
Build – We ran one workshop series in partnership with MasterCard Scholars Program at Makerere University – involving over 150 students. Another series with ResilientAfrica Network and the Minsitry of ICT and National Development for their National ICT Initiatives Support Program (NIISP) incubated 7 ventures.
The internship grew to 26 participants receiving 100 hours of workshops and creating 13 new ventures. And we continued to support a network of 40 other ventures.
Measure – 87% of participants in the MasterCard training reported it affected their venture's impact and sustainability models 'a lot' or 'been transformational'. Comments included "My venture has changed from a solution I perceived was fit for the users without consultation to a solution that is problem and user oriented".

Ventures in our network won over $80,000 of funding from connections made by United.
We're excited about where our story takes us next!