Incubation
A Unique 10 Months – Maximizing Ventures' Impact & Sustainability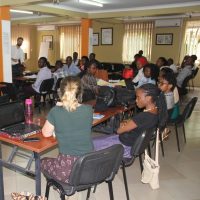 15 hours of one-to-one tutorials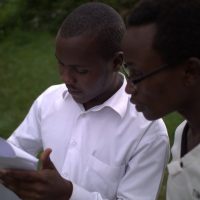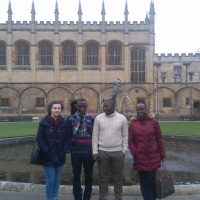 Win a trip to Oxford University!
Applying is free.
If selected, then we ask for a commitment fee UGX 100,000, which can be paid in installments. This represents under 10% of the costs of providing the incubation.
We also sign an agreement that if  the venture takes off and earns more than UGX 35,000,000 in a year, then they will pay back the full cost of the incubation (UGX 1,200,000).
Ventures must be:

Youth-led. Leaders should be aged 27 and under.
Social. Ventures can be non-profits or for-profits. However, they must prioritize value creation for their beneficiaries above profits of the company (value capture).

Ventures will be judged according to:

Innovativeness
Effectiveness of Impact
Financial Sustainability
Scalability

Two reasons:

It helps us to know that participants are truly committed to learning process. In our pilot, we offered these services for free and were disappointed by the number of drop-outs. We don't want to waste our time with leaders who aren't serious about their ventures.
Even for an NGO, money doesn't grow on trees! By getting a small percentage of our costs covered by ventures, it means we can support a few more. Plus, it helps us demonstrate to more funders that beneficiaries really value our work – to get more funding.

All this being said, we do not want the commitment fee to prohibit young people from accessing our services. This is why we have kept it at only UGX 100,000, which should be affordable for all.

The larger payment of an additional UGX 1,200,000 is only for ventures who have become extremely successful, and can afford to give back in future years to support more of their peers following in their path.

At the end of the 10 months of incubation, all incubatees will submit pitch decks for their ventures. The best 10 shall be shortlisted to present at a pitching event. 

The best male and female leaders of ventures will then be selected for the all-expenses-paid trip to Oxford University for one week.  

Ventures have previously value our incubation at over UGX 2,000,000 – and its only become better year-by-year!

We've developed a curriculum, based upon global best practice, which can transform ideas into award-winning social ventures. With our help, leaders can employ themselves and others, while creating systemic social change.

Tutorials are bespoke, one-to-one sessions between a United professional and the leaders of a venture. Based upon the traditions of Oxford University, every tutorial is tailored for the leadership of a single project. We believe they are one of the richest learning experience students can have.

Each tutorial generally last 90 minutes. It is up to ventures to schedule tutorials, but on average we will hold them once a month. This comes to 15 hours contact time over the course of the 10 month program.