Uganda's Economy
Uganda's GDP per capita is between $600 and $700, depending on your source. However, the median income is actually lower than this, as GDP is pushed up by a few wealthy individuals. Agriculture makes up just one quarter of GDP, whilst employing almost three-quarters of the population (UN Data). So for the majority of the population their annual income is closer to a third of that GDP figure.
The country's population has just crossed the 40 million mark, and it's growing at 3.4% per year. To put this in context, this means a country with a population of 16 million people in 1991 is projected to have over 100 million by 2050. 
Average annual growth was 4.5% in the five years to 2016 (World Bank) – so GDP per capita is only growing by just over 1% per year. Because of this, even conflict-ridden South Sudan and Burundi have better odds of becoming middle-income countries by 2040 than Uganda.
In 2015, only 12,687 new jobs were advertised in the entire country (2017 Statistical Abstract, UBOS). 47.3% of the working age population are outside the labour force. 85% of non-agricultural jobs are in the informal economy (National Labour Force Survey 2016-17, UBOS). 52.4% of those employed are categorized as in poverty.
Uganda's Vision 2040 remarks that the country "has a big challenge of a labour force that is largely under or unemployed due to inappropriate skills and the slow labour absorptive capacity of the economy." 
Over Half of Uganda's Population is Under 16
Uganda is the world's second youngest country, by median age. The majority of Uganda's population are children. 70% are under 25. Over half of the labour force is under 30. And over 400,000 new youth are entering the labour market each year, for those 12,687 new jobs.
Youth (18 to 30/35, depending on source) are disproportionately affected by unemployment. In 2016-17, 40.7% were Neither in Employment nor Education Training (NEET) and 62.2% were in transition from education to a stable job (National Labour Force Survey 2016-17, UBOS). 
YouthMap Uganda, undertaken by the International Youth Foundation, found that they constitute 80% of the nation's unemployed and 70% live on less than $2 a day. 
Konrad-Adenauer-Stiftung's Reality Check: Employment, Entrepreneurship and Education in Uganda (2017) observed that youth unemployment is hinged on low labour demand due to low growth rate of firms and low productivity of household enterprises.
Higher Education in Uganda
Higher education has increased almost ten-fold in the last 20 years. In 1995 there were 27,000 students (The State of Higher Education, 2005), by 2015 this number was 257,855 (2017 Statistical Abstract, UBOS).
Perhaps unsurprisingly, the quality of teaching has not been able to keep up with this rise. According to Prof. A.B.K.Kasozi, former Executive Director of the National Council for Higher Education, in most universities, students pay about 40% of the annual cost of the programmes they are registered for. Couple with insufficient funding from other sources (e.g. government, endowments…), this is gradually lowering the quality of higher education. 
Students will be in lecture halls with hundreds of peers. Personal engagement with lecturers is very rare. Experiential learning limited. As a result, a 2014 report found only 37% of employers were satisfied with Ugandan graduates.
And, those who get jobs are the lucky ones. A graduate in Sub-Saharan Africa is 3 times more likely to be unemployed than their peers who never finished primary school. (The Economist, April 2017) 36% of university graduates are unemployed (YouthMap Uganda, 2011).
Brookings reaches a similar conclusion: given the rapid growth of the Ugandan population—three-quarters of the population are below the age of 30 years—coupled with the fact that the youth are getting better educated… a stronger focus on job creation for this cohort of people cannot be overemphasized. … It is thus important that entrepreneurship be approached comprehensively beyond just credit provision. 
So, United Social Ventures comes in with the theory that: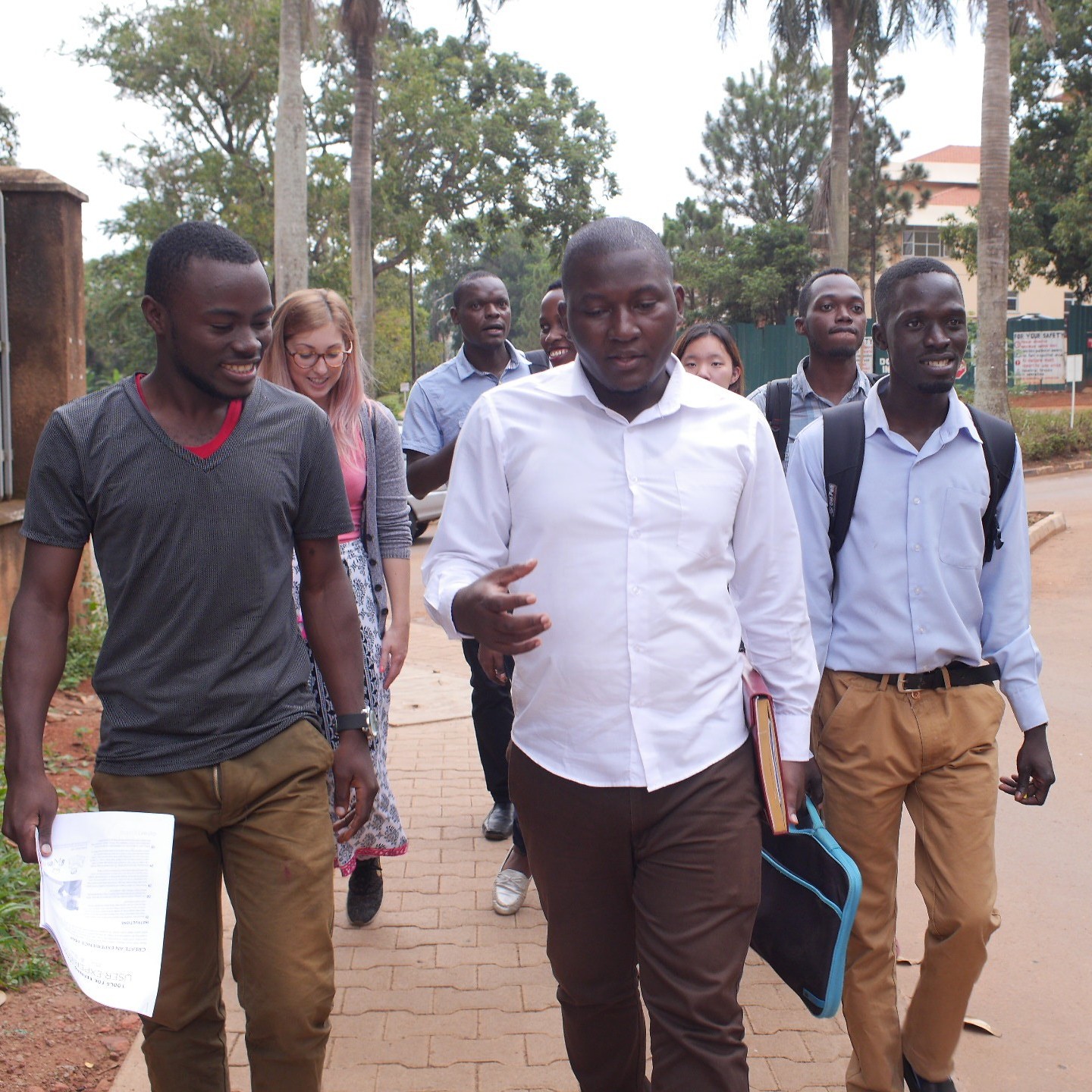 Passionate Young People
Young People Leading Change in Uganda